Cakmes Dental Studio's COVID-19 Patient Safety Plan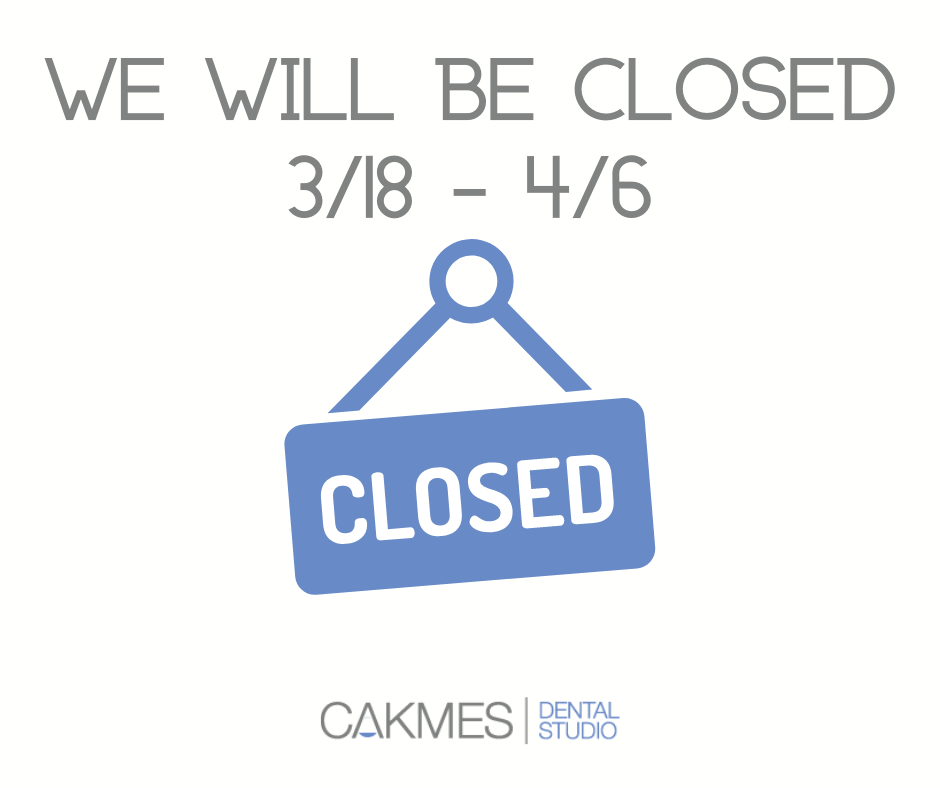 At Cakmes Dental Studio, we have always taken patient safety very seriously. The health and well-being of both patients and staff is our highest priority at all times, especially now during the outbreak of COVID-19. Our team will always monitor and follow recommendations of the CDC and the American Dental Association in regards to the Coronavirus. 
In response to the spread of the Coronavirus, the ADA has recommended that dentists nationwide postpone any and all elective procedures from March 18th until at least April 6th. During this time, we will make every effort to treat our existing patients only on an emergency basis. 
We will keep you updated with any changes that are made in regard to the Coronavirus and how it is affecting our hours. The temporary closing of our office, except for emergency situations, is done with every intention of keeping our patients and staff healthy.
Enhanced Cleaning and Sanitation Efforts 
Our standard cleaning and infection control routines have always been thorough. Before closing our doors for a few weeks, we implemented more rigorous cleaning procedures based on recommendations from the CDC and ADA to prevent the spread of the Coronavirus.
Our staff cleaned all frequently touched surfaces, such as door handles and surface areas, using a disinfectant that is recommended and approved by CDC guidelines. 
Further, we removed newspapers, magazines, and our coffee setup from patient areas in order to remove as many touchpoints as possible. When we re-open our doors in a few weeks, we will determine if it is in our patients' and staff's best health to continue on this way for an additional few weeks.
Patient Appointments and Rescheduling
During this time, we will only treatment emergency situations. We please ask that any patients call our office to reschedule appointments if they are non-emergent.
Our office is working diligently to protect your health, the health of all of our patients, and the health of our staff. We understand this is an unprecedented event for many of us, and our office is closely following recommendations from the CDC. We appreciate your patience and understanding during this time.
Please visit the CDC website for more information about COVID-19 and more ways to protect your health and the health of your community.
Related Posts: