The Best Ways to Fix Bad Breath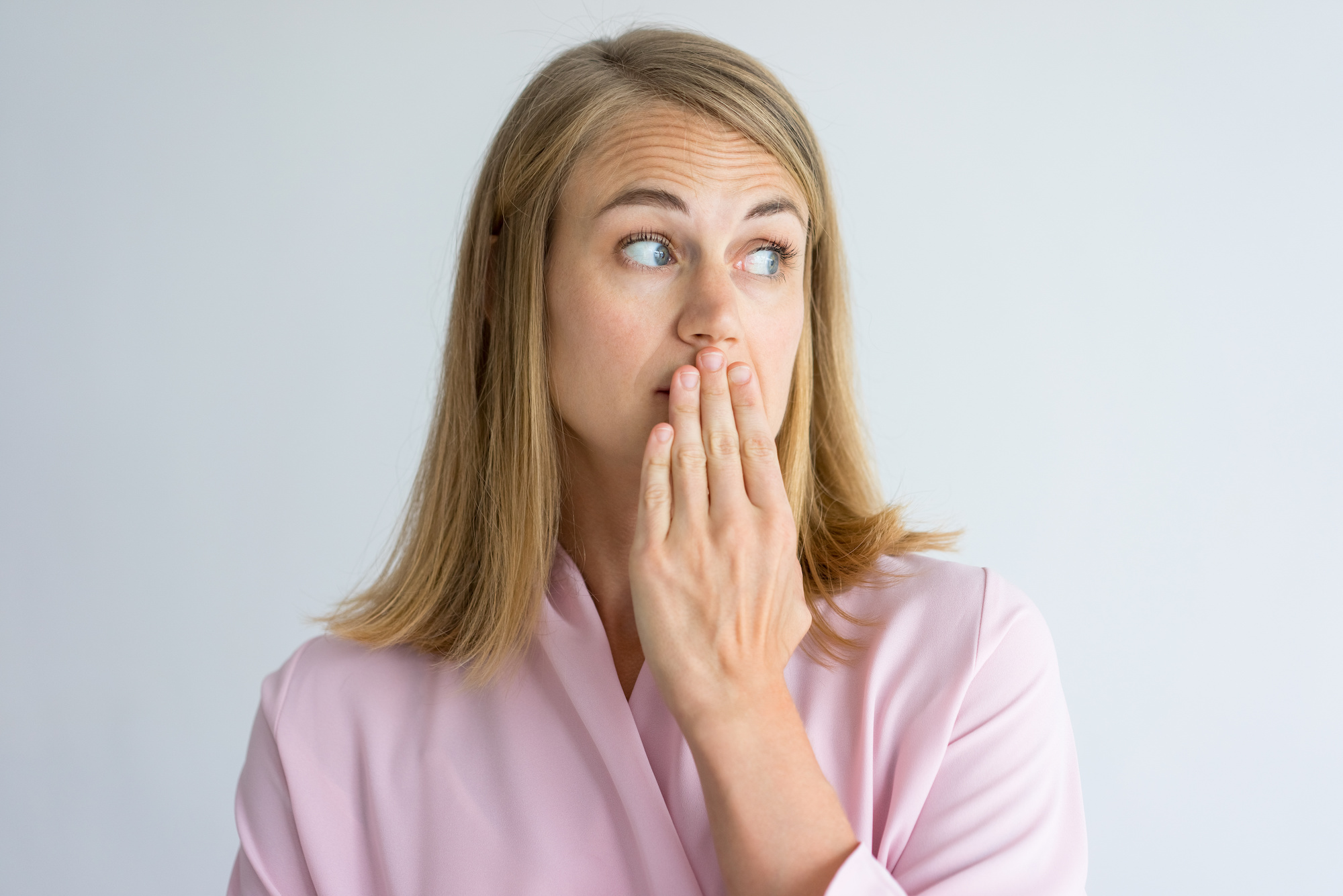 Do you find yourself constantly reaching for mints or gum throughout the day? As a dental studio, we are well versed in how embarrassing, uncomfortable, and difficult bad breath can be. Luckily, at Cakmes Dental Studio, we also know the cures for it. 
Good Oral Hygiene
Pretty much everything comes back to having good oral hygiene, so much so that we've detailed it in previous blogs! As a refresher, you should brush your teeth at least twice a day (don't forget your tongue!) and floss at least once for the healthiest mouth. If you're finding that this isn't enough to fight off that halitosis, try brushing your teeth after every meal or strong drink, such as coffee; try to limit the amount of coffee, alcohol, and soft drinks you consume.
Also, ensure that you drink plenty of water throughout the day, as this can help prevent bacteria build-up. Water is the number one stimulator of saliva, which also helps to fight off bacteria. You may notice that your breath smells and tastes worse when your mouth is dry, and these are the reasons why! 
Home Remedies
If these daily routines still aren't cutting it, there are more things that you can do at home to help reduce your halitosis. The first is to get a new (and possibly better) toothbrush. In 2021, we recommend using an electric toothbrush and tossing the manual brush to the side. The electric toothbrush helps reach more places than a manual toothbrush; it can remove more plaque buildup from your teeth and gums and ensures that you brush for a full two minutes each time. 
Ensure that you replace your toothbrush head every three to four months; new brushes remove more plaque than a heavily used one and firm bristles are more effective against preventing bacterial growth. Using an older toothbrush or toothbrush head could easily contribute to your bad breath, as you are essentially brushing your teeth with extra bacteria and fungal particles. 
Visit Your Dentist
You should schedule routine cleanings twice a year to ensure that your teeth and gums are in the best health possible. If all of the above remedies don't work, let your dentist know! Our tools can provide a deeper cleaning and more plaque and bacterial removal. In addition, we know other tricks of the trade for fighting bad breath, such as discontinuing the use of specific medicines (as mentioned in a recent Ted Lasso episode!).
No one wants bad breath, and luckily, there are many ways to fight against it. If you or someone you know is suffering from halitosis, give these at-home remedies a shot! If you're still not happy, head to our Knoxville, TN studio for a deeper look and a more personalized diagnosis. We're here to help your oral hygiene be the best it can be, and minty fresh breath goes right along with that. Give us a call to schedule your next appointment or ask any questions you may have about fighting halitosis or any other ailments your mouth may present to you.
Related Posts: