Children's Dental Health Month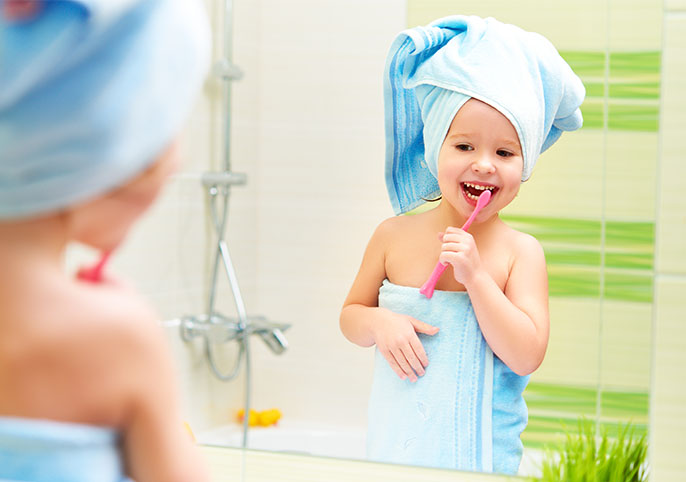 When should I take my child to the dentist? How soon can I start brushing my child's teeth?
As a parent, we have these never-ending concerns for our child especially when it comes to their health.
We used to associate dental visits to tooth extractions. Now, times have changed and we come to realize that a visit to a dentist is not just for tooth extractions; it is a must-do for preventing tooth and gum disease.
Cavities are very common among kids. But even that is highly preventable with the following good dental habits:
Brushing and flossing regularly
Dental care should begin even your child starts teething. Running a clean,  damp washcloth over the gums can help clear away harmful bacteria.
Once your baby starts getting teeth, start brushing with an infant toothbrush. You can begin flossing once your baby's teeth touch.
When your child reaches 3, you can use a pea-sized amount of fluoride toothpaste.
Always supervise your child while brushing especially when they're younger than 8 as they have the tendency to swallow the toothpaste.
Practicing good feeding habits
Putting a baby to sleep with a bottle is as harmful as giving him/her sweet food and drinks. The sugar from the juice or milk can remain on the teeth for hours, eating away the enamel.
Scheduling regular dental visits
You should start seeing a dentist when your child reaches 1. While you may not be able to do a complete assessment by this stage, the visit can help your child get used to the dental office.
A healthy child is a happy child. Start taking care of your child's teeth today. If he/she has not seen a dentist yet, it's time to schedule him/her an appointment.
References:
https://kidshealth.org/en/parents/healthy.html
Related Posts: