Why Daily Brushing and Flossing is So Important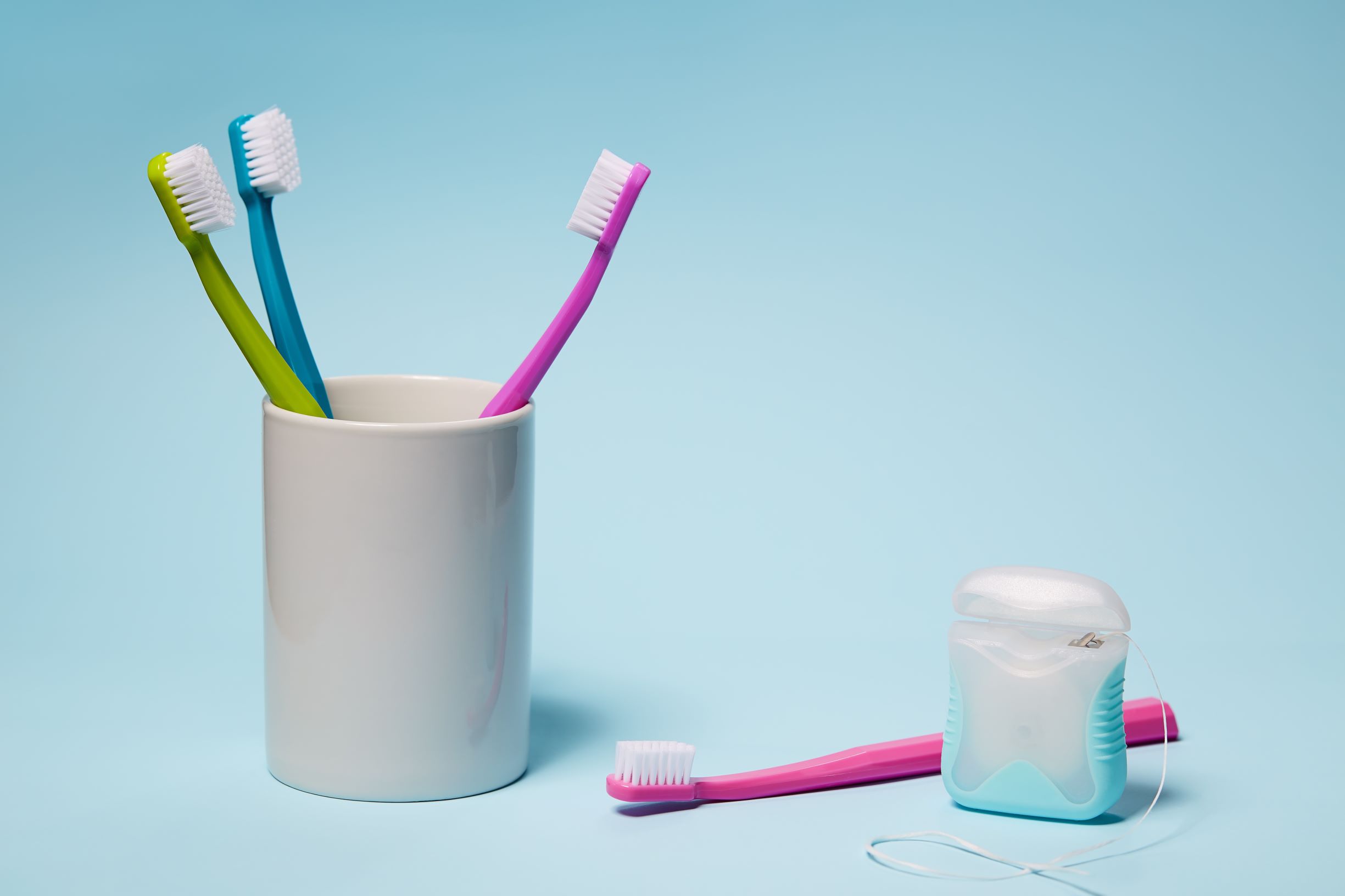 Maintaining proper dental hygiene is essential for keeping your teeth, gums, and mouth in great condition and free from disease. Oftentimes, we may underestimate how much of a role our oral health plays in contributing to our body's overall health. One of the best ways to promote good dental hygiene is through daily brushing and flossing. These two relatively quick tasks can make a lifetime of difference in keeping your oral health in the best possible shape.
The American Dental Association (ADA) recommends that all adults brush their teeth twice a day for at least two minutes each time. The first step to correct brushing is using the right toothbrush and being sure to replace your toothbrush every 3-4 months or when the bristles become frayed. Brushing your teeth removes plaque from your teeth which, if not removed, can quickly lead to tooth decay and gum disease. Proper brushing also prevents any cavities from forming which can cause significant damage if ignored. From a more social perspective, failing to brush your teeth will lead to bad breath in no time, making you less confident interacting and talking with others.
While flossing plays just as important of a role in maintaining proper dental hygiene as brushing, the ADA estimates that only 32% of adults floss every day. Working the floss in between each of your teeth allows you to reach areas where food is more likely to get stuck and areas where your toothbrush cannot reach. Flossing helps prevent bacteria growth, especially at the gum line where there is a greater possibility for infection and irritation. 
Preventative dental hygiene is the best way to keep your teeth, gums, and mouth healthy. Not to mention, it also saves time, money, and any pain that you may experience as a result of putting off those key daily healthy oral habits, like brushing and flossing. 
In conjunction with daily brushing and flossing, routine dental checkups help keep your oral health on the right track. Cakmes Dental Studio is here for all of your dental needs and can catch any potential issues before they become too serious. Call our office today to schedule an appointment or visit our website to learn more about the services we offer!
Related Posts: