Dentures: What to Expect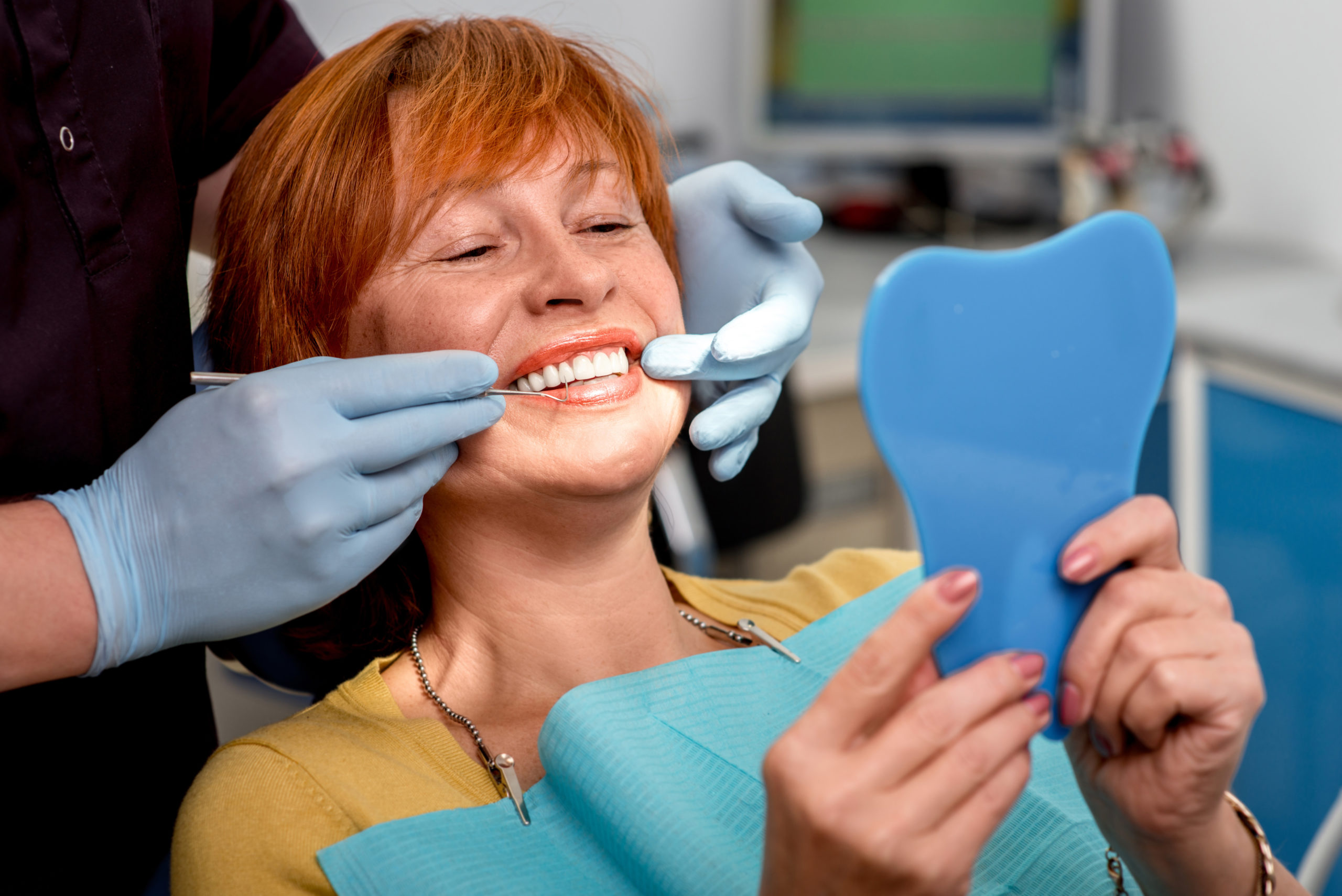 First off, we want to clear the air. Dentures are common, normal, and not just used by people over the age of 80. The present stereotype is that people in their thirties, forties, fifties, and sixties would never have to wear dentures. This is completely wrong. There are often many conditions, and sometimes simply genetics, that causes major tooth pain, infections, loss, decay, and more. When an individual starts to lose most of his/her teeth because of the previously stated conditions, a dentist typically decides whether to perform a complete tooth removal to prevent further pain and infection, or to create a partial denture around the remaining teeth. 
The Cakmes Difference
Here at Cakmes Dental Studio, we are transparent with our patients. We understand that major changes in dental health can be scary and stressful, so we strive to make our patients' necessary dental work painless and worry-free. 
At Cakmes, we know a thing or two about dentures. We know that sometimes they can make talking, eating, and other normal activities not nearly as enjoyable because of the worry that they may fall out of place. Because of this, we offer implant-supported dentures. This is a great solution for someone with tooth loss who never wants to worry about putting in or taking out dentures ever again. Just like an individual tooth implant, these dentures will be connected to a surgical implant in the jawbone. This is a very cost-effective option for someone looking for a permanent fix for complete tooth loss. 
However, if you don't want to go the permanent and surgical implant route, we totally get it. That is why we still offer custom-fit dentures that can be put in and taken out daily. If you have some healthy teeth left that you want to hang on to, no worries! We can custom design a partial denture that will fill your smile with bliss and beauty. 
Whichever route you decide to go with your denture adventure, rest assured that you are in good hands at Cakmes Dental Studio. We understand the importance of a quality job rendering high-quality results. Since we offer several cosmetic dental solutions in addition to general dental hygiene, you can trust that we will make sure you LOVE the way your smile looks when you leave our dental studio. Contact us today to schedule a consultation or appointment, and visit our website to explore all of the dental services we offer. We look forward to hearing from you and giving you the smile you've always dreamed of!
Related Posts: