February: National Children's Dental Health Month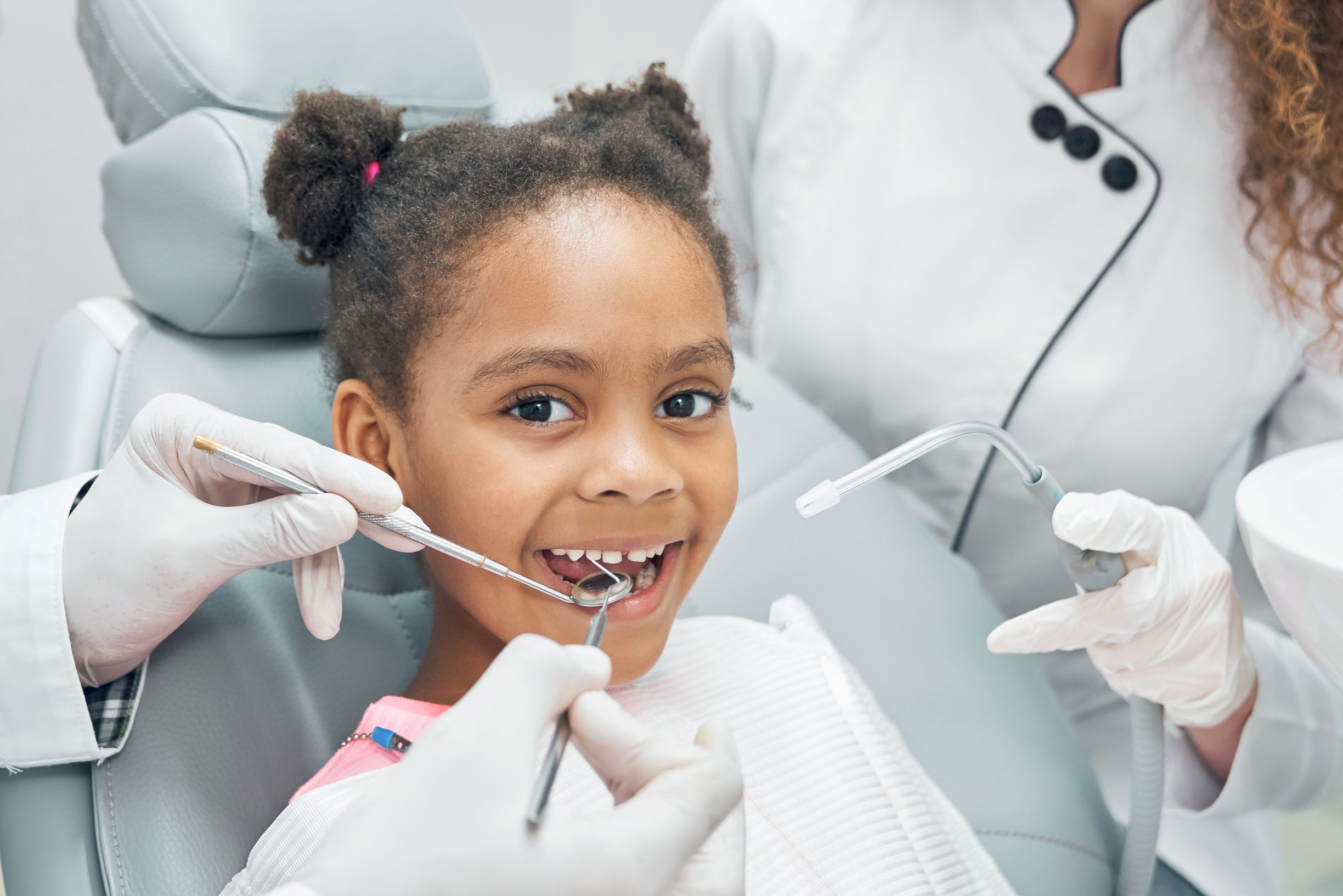 Since 1981, the entire month of February has been designated for promoting the importance of children's dental health. So, this year we are celebrating the 39th anniversary of encouraging and helping raise awareness of the dental health of children. The National Children's Dental Health Month is a project that was created by the American Dental Association (ADA), Oral B, and Crest. This campaign's slogan and goal is, "brush your teeth with fluoride toothpaste and clean between your teeth for a healthy smile."
Some may find it surprising that many people actually believe that the health of children's teeth and gums is not relevant until their permanent teeth grow in. This is not true in any way. As soon as a child's baby tooth grows in, it is at risk of getting a cavity. Although they will, in fact, lose these teeth, cavities in children's baby teeth can be very painful for the child and financially painful for the parent. 
Once children's permanent teeth come in, they are at a high risk of getting cavities. Did you know that, according to the CDC, 9 out of 10 cavities occur in children's back teeth? Dental sealants are proven to be extremely effective in preventing many of these cavities from forming. Sealants are applied to the back teeth, and the application is completely painless. Consult your family dentist today to explore sealant options for your child. You will not regret this decision.
At Cakmes Dental Studio, we love celebrating this month because we see so much opportunity to positively influence children. We encourage parents to never waste a moment by instilling excellent brushing and flossing habits in their children as soon as they are able to brush their teeth on their own. During these adolescent years, kids are sponges. Set (at least) one day of the week to brush and floss together! Children learn so much simply by watching and listening to others, so it is important to act quickly and set a good example. Also, many habits are developed during these years, so encouraging great brushing and flossing habits can be extremely effective in maintaining your child's dental health throughout their entire life. 
Contact Cakmes Dental Studio to schedule an appointment for you and your child today. We would love to help you and your family celebrate National Children's Dental Health Month!
Related Posts: