Get a Brighter Smile this Holiday Season!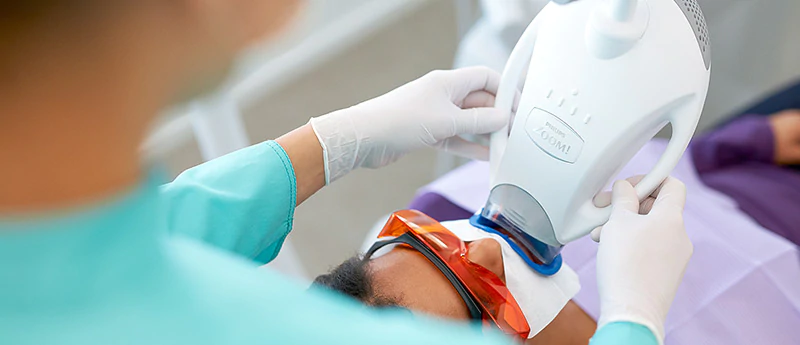 Get a Brighter Smile this Holiday Season!
Get a brighter smile this holiday season at Cakmes Dental Studio. Cakmes Dental Studio offers Philips Zoom Whitening, an in-office procedure that can whiten your teeth eight shades in only 45 minutes!
Cakmes Dental Studio also offers custom whitening trays as a safe and effective way to whiten your teeth from the comfort of your own home.
What to Know Before You Go
Philips Zoom Whitening 
While it is always good to talk to your dentist about tooth sensitivity beforehand, there are a couple steps you can take to reduce or eliminate tooth sensitivity during whitening.
One week prior to treatment, brush with a toothpaste containing 5% potassium nitrate such as Sensodyne.

If you talk to your dentist about tooth sensitivity, your dentist should provide you with Relief ACP gel that should be applied at home prior to your treatment.
After you have your Philips Zoom Whitening treatment, it is recommended that you avoid consuming tooth staining foods such as coffee, tea, red wine, or dark sauces for at least two hours after treatment.
If you experience tooth sensitivity after the treatment, you can continue to apply the ACP gel after each meal.
Whitening Trays
If you prefer an at-home treatment, whitening trays offer the same level of whitening as chairside procedures over the course of two weeks.*
While it may seem more convenient to buy at-home whitening treatments online or in the store, the safest way to whiten is with dentist's supervision. At Cakmes Dental Studio, we provide a custom fitting tray for the safest whitening possible. Ill-fitting trays can lead to gel leakage and as a result, gum irritation or uneven whitening. With a custom fitted tray, you receive the most accurate at-home whitening experience.
Let us enhance your smile this holiday season, call us at (865) 584-6163 to schedule your whitening appointment.
References:
https://www.colgate.com/en-us/oral-health/cosmetic-dentistry/teeth-whitening/how-custom-whitening-trays-brighten-your-smile-0914
Related Posts: