Improve Your Oral Health in 2019 with Cakmes Dental Studio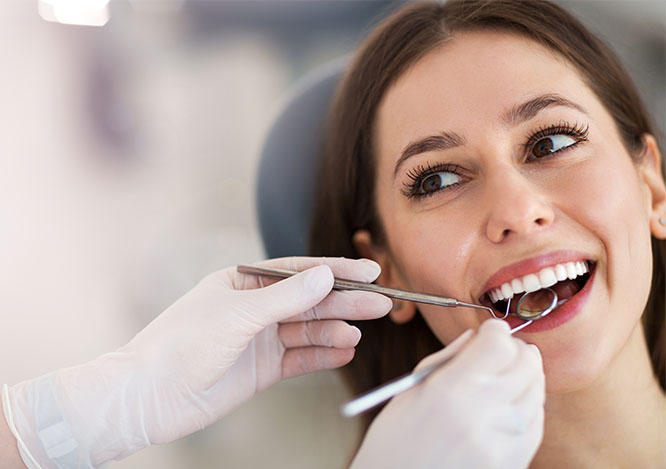 Did you know that your oral health can affect the rest of your body? Or that your oral health reflects your overall health?
The mouth is teeming with thousands of bacteria. While most of them are harmless, they can reach to levels that are enough to cause oral infections such as gum disease and tooth decay. This is especially true if you don't keep up with good oral hygiene practices such as brushing and flossing.
Poor dental health is a major contributor for serious health issues like heart disease and respiratory problems. Some studies have shown that it can also contribute to dementia. Fortunately, there are ways to improve your oral health. The first step? Schedule an appointment with a dentist.
Why you should see a dentist?
If you haven't seen a dentist in a long time, now is the time.
Seeing a dentist early on can help you avoid or mitigate dental issues such as tooth decay or gum problems. These may seem minor at first but when left unattended, they can lead to more serious health issues.
Cakmes Dental Studio has a dedicated team to help you achieve the healthiest and brightest smile you could ever have (our loyal customers can attest to that!).
We are committed to providing our customers with the best quality of service in dentistry. We use the latest dental technology such as a diagnodent laser for early detection of tooth decay, the use of intra oral camera, and one day crowns (Cerec).
Some of the services we offer include ClearCorrect, aesthetic contouring, Cerec restoration, and tooth colored fillings.
Start this year right by committing to improve your dental health. Call us to schedule for an appointment.
References:
https://www.mayoclinic.org/healthy-lifestyle/adult-health/in-depth/dental/art-20047475
https://bearabledentistry.com/why-you-need-to-visit-the-dentist/
Related Posts: