National Gum Disease Awareness Month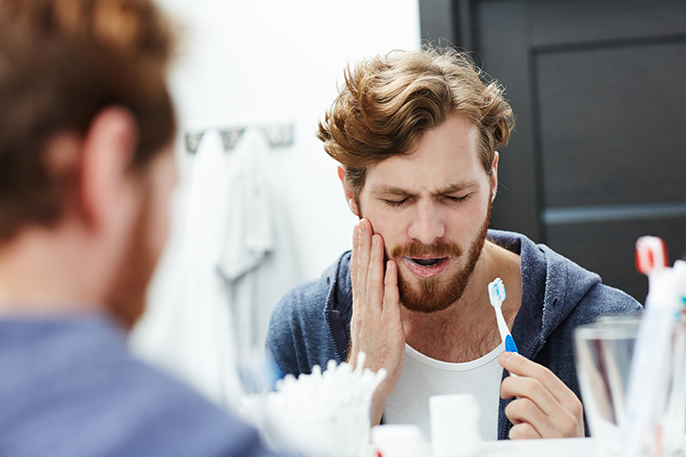 Did you know that the effect of periodontal disease isn't just confined in the mouth?
Gum disease is associated with an increased risk of serious chronic conditions like diabetes, respiratory disease, dementia, and cardiovascular disease. Researchers believed that this has something to do with the inflammation that the bacteria caused.
What do healthy gums look like?
Healthy gums are firm, pink, and do not bleed. Diseased gums are dark red, swollen, tender, and/or bleeding. In many cases, it is also accompanied by bad breath or bad taste in the mouth and discomfort when chewing.
How to prevent gum disease?
You can improve your overall health by starting to take care of your gums. Below are some of the effective ways to prevent gum disease:
When you brush your teeth, make sure you also brush your gums using a gentle, circular motion.

Don't forget to floss between your teeth once a day. If you have bridges or implants, you may want to use interdental brushes.
Use a therapeutic mouthwash
A therapeutic mouthwash can help prevent or reduce the mild symptoms of gum disease.
Smoking doesn't do any good for your health especially if we talk about oral health. People who smoke to almost half of a pack a day is three times more likely to develop gum disease than non-smokers.
A diet rich in whole foods such as vegetables, fruits, legumes, and fatty fish can help prevent gum disease. These foods can help suppress inflammation.
See your dentist regularly
When gum disease is detected and treated in its early stages, you can keep it from spreading and causing more serious and permanent damage to your teeth. It is recommended to see a dentist every 6 months.
References:
https://www.health.harvard.edu/heart-health/why-your-gums-are-so-important-to-your-health
https://benefitsbridge.unitedconcordia.com/healthy-gums-important-overall-wellness/
Related Posts: