New Year's Resolution: Better Dental Hygiene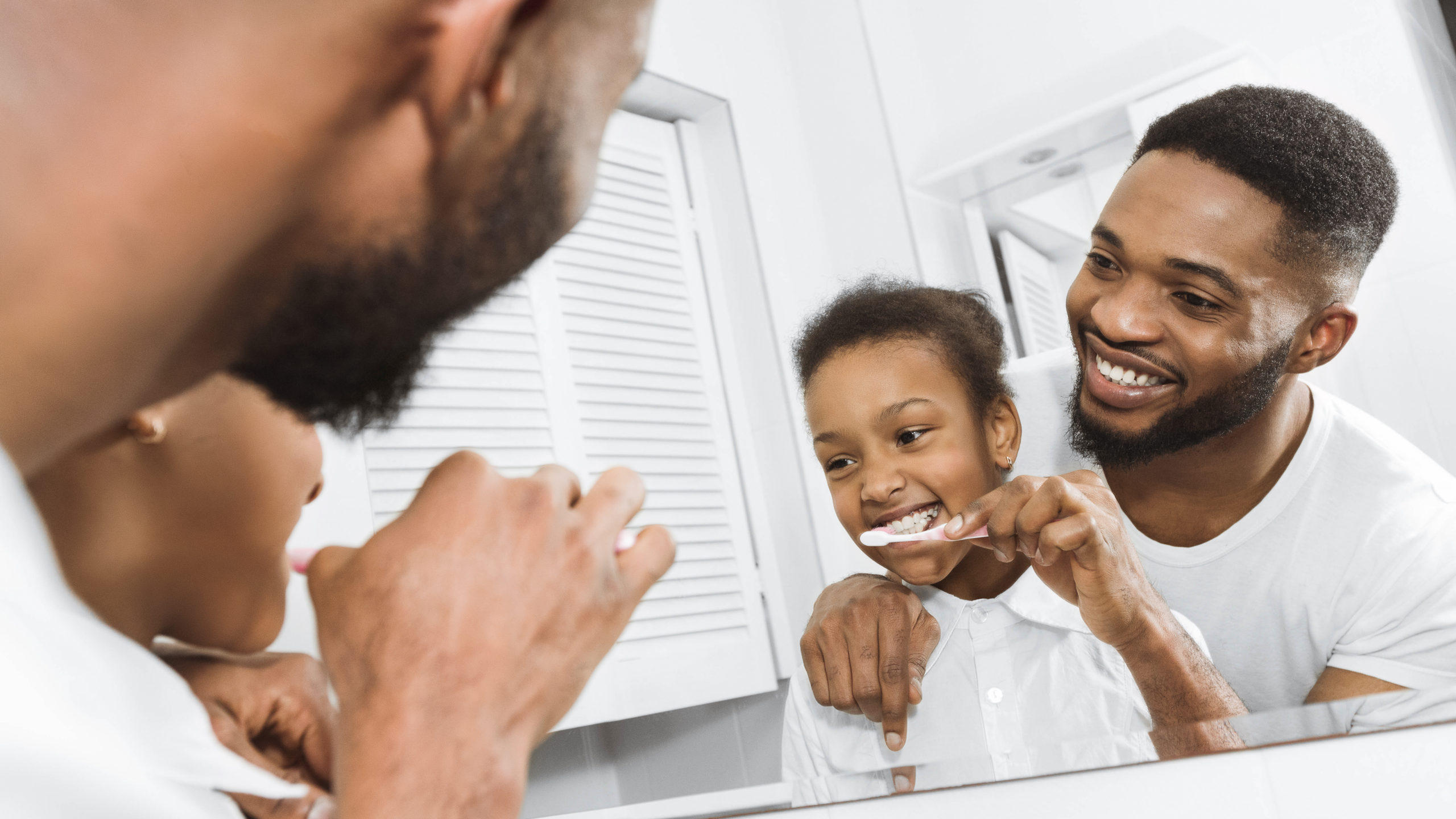 The best time to start new habits? The beginning of a new year! It's easy to lose focus at the end of the year, whether that's with your diet, fitness goals, or even flossing. So, with the new year before us, use this time to set your resolutions and find the motivation to stick with them. We suggest adding better dental hygiene to your list.
There are many ways to benefit your mind, body, and soul, and proper dental hygiene plays a role in most of them. Poor dental hygiene can cause cavities or gum disease, but it can also cause heart disease and diabetes. So what does proper dental hygiene involve, exactly? Let's take a look.
Brushing. We all know that you should brush your teeth in the morning and the evening. When you wake up in the morning, brushing your teeth removes microbes from your teeth and gums, which contributes to that icky morning breath. Brushing at night helps remove the plaque, bacteria, and food particles you've ingested throughout the day. If you brush your teeth more than twice daily, ensure that you use a soft-bristled toothbrush to avoid damaging your teeth, enamel, or gums. 
Flossing. Floss reaches areas that your toothbrush can't. This helps remove plaque and bacteria, leading to cavities and gum disease. You should floss (at least) once a day; if you floss only once, you should do so at the end of the day, after dinner (and dessert), to ensure you get the most out of it. If you prefer to floss after each meal, make sure that you use a gentle technique and are extremely careful to avoid irritating your gums. 
Mouthwash. Much like floss, mouthwash can reach places that your toothbrush can't. The ingredients in mouthwash work together to kill lingering bacteria in your mouth, strengthen teeth, and prevent gum disease. The great taste is just an added benefit. 
Visit your dentist. At Cakmes Dental Studio, we have the best patients! We'd love to see you all of the time, but we hope to see you twice a year for preventative maintenance. This includes x-rays (once each year), plaque removal, a thorough cleaning, and extra attention to anywhere that needs it or that you have questions about. When you routinely visit the dentist, we can help you take care of your teeth and gums and stop any problems before they become too serious. 
Watch what you eat. Sugary foods and drinks increase the risk of cavities and bacteria and can even cause your enamel to erode. Caffeine and alcohol can cause dry mouth, leading to bacteria and even oral cancer. Try to limit these whenever possible to help keep your mouth as healthy as possible. 
We have some of the best patients, and we know you do everything in your power to keep your teeth, gums, and mouth healthy. So here is your annual reminder to brush, floss, and use mouthwash. Then, give us a call and schedule your next appointment. We hope this year is your best yet! 
Related Posts: