New Year's Resolution – Head to the Dentist!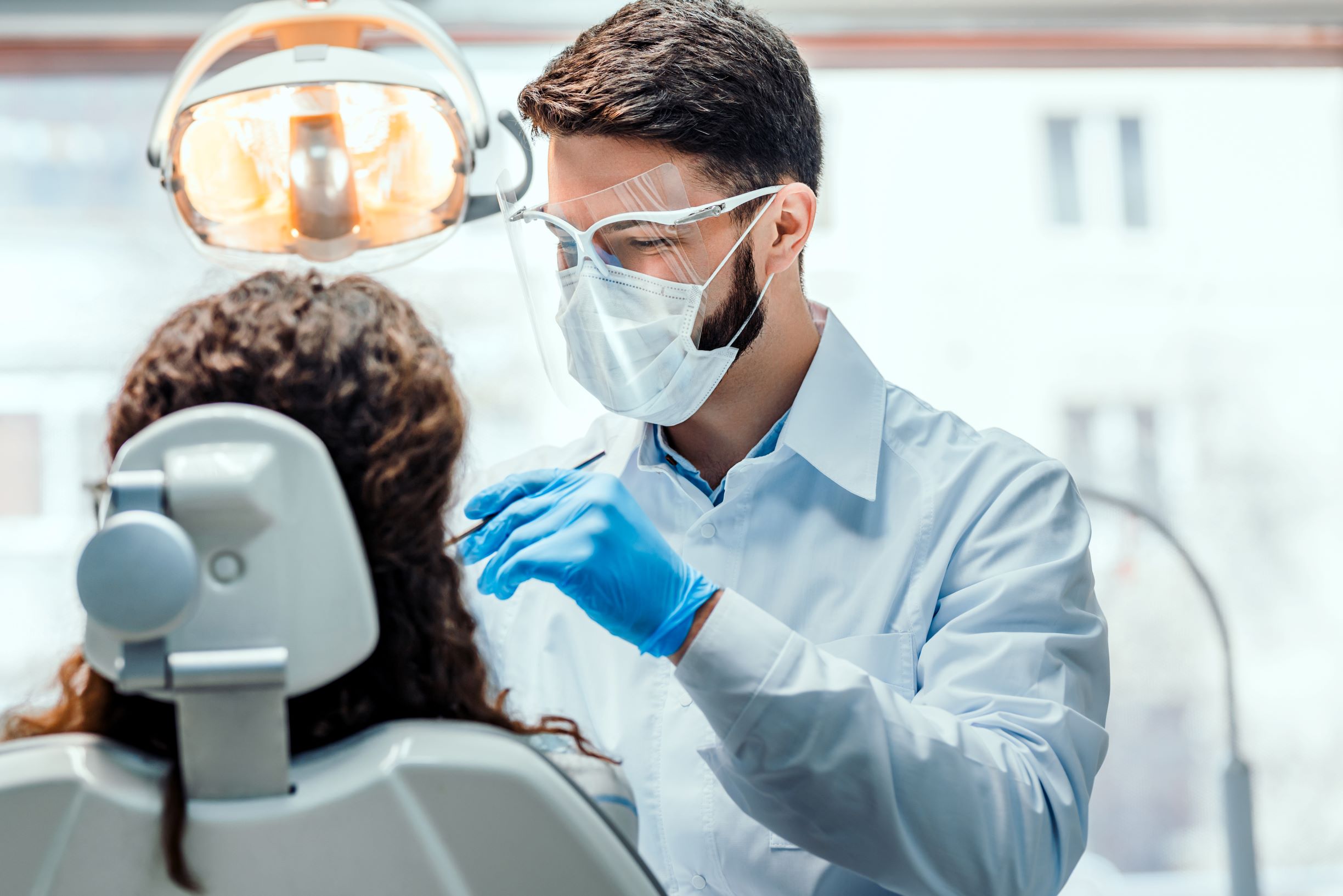 The new year is the perfect time to make a resolution to take better care of yourself. People frequently overlook their teeth, gums, and overall oral health when considering their well-being. While it can be easy to put off going to the dentist, ignoring any dental problems can lead to much more significant issues in the future. This year, make a New Year's resolution for 2021 to step foot into the dentist's office and make your dental health a priority. 
A recent survey by the American Dental Association found that around 42% of Americans don't go to the dentist as often as they would like to. Many adults assume that if they are not experiencing tooth or gum pain, their oral health must be fine. However, having a routine checkup is essential to proper dental health and can prevent future issues down the road. When you frequently skip yearly or bi-yearly dentist appointments, you put yourself at a higher risk of gum disease, tooth decay, and possible infections. Your dentist will be able to identify any potential concerns and can address them before the issue becomes more serious.
The previous year was hard on so many of us, especially when it comes to finances. Being able to pay for medical visits and checkups is a major concern for a lot of people. If you have dental insurance, you will generally have 2 covered visits to the dentist per year for routine checkups and cleanings. Additionally, preventative care is a much cheaper alternative to having to pay thousands of dollars when a dental condition requires more expensive treatment. Practicing good dental hygiene and making sure to visit the dentist routinely will save you money in the long run. 
Having a dentist appointment during COVID may understandably make some people hesitant to visit in-person. Most dental practices follow strict CDC and ADA guidelines to ensure that patients feel safe throughout the entirety of their appointment. Here at Cakmes Dental Studio, we are taking every precaution so that our guests feel comfortable during their visit. Read more about our safety policies here. 
Don't delay in scheduling your 2021 dental cleaning and get a headstart on a new year of healthy teeth and gums. Making an appointment or consultation with Cakmes Dental Studio is easy! Call (865) 584-6163 to schedule an appointment or visit our website to schedule an appointment online and let us help you achieve a year of a healthier smile!
Related Posts: