October is National Dental Hygiene Month!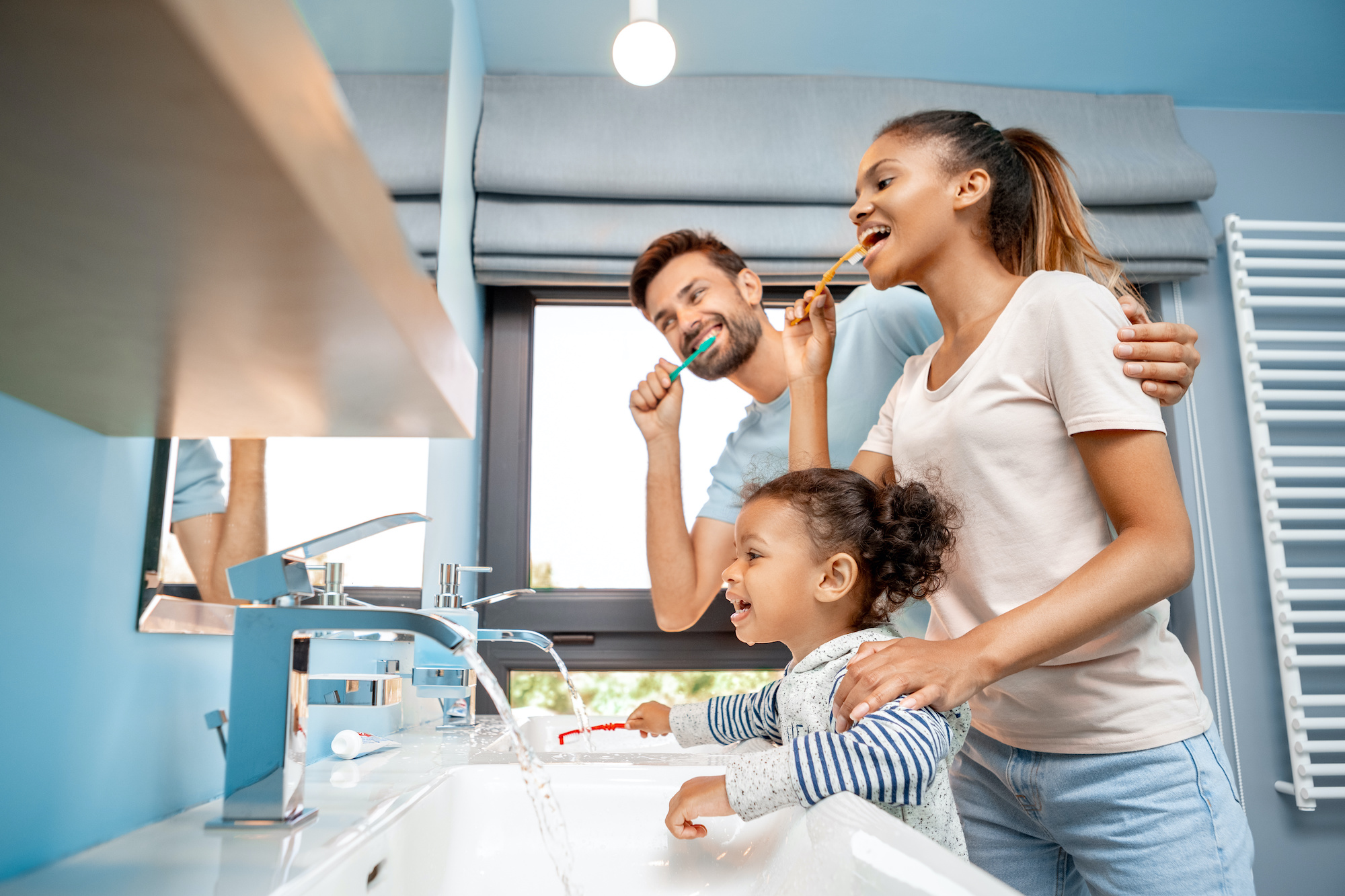 Each October, dentists, dental hygienists, and orthodontists observe National Dental Hygiene Month. As dental professionals, we promote the importance of good oral hygiene every single day of the year, but this month gives us an excuse to focus on it even more.
Why is dental hygiene so important?
You may be thinking, "they're just teeth – what do they have to do with my overall health?" The truth is, there is a very strong link between your oral health and your overall health. Not only can poor dental health provide clues to a larger issue going on in your body, but it can also be the root cause of many conditions, such as cardiovascular disease and pneumonia. 
To put it simply, the mouth is full of mostly harmless bacteria; however, if you fail to practice proper dental hygiene, this bacteria can lead to infections like tooth decay and gum disease.
What issues are linked to poor oral health?
Aside from obvious issues like gum disease, poor dental health has been linked to heart issues like endocarditis and cardiovascular disease. This is because oral bacteria can enter your bloodstream and make its way to your heart, resulting in infection and inflammation.
Poor dental hygiene is also linked with complications in pregnancy and birth. Periodontitis (a severe gum infection) in expectant mothers can cause premature birth and a low birth rate.
People with diabetes, HIV/AIDS, osteoporosis, or Alzheimer's disease are generally more susceptible to oral health issues, so it's even more crucial to practice exemplary dental hygiene.
How can I practice better dental hygiene?
There are several small habits you can adopt in your everyday routine to improve your oral health. First, you need to brush your teeth at least twice a day for two minutes each time with a fluoride toothpaste. 
For all the coffee drinkers out there, make sure to brush your teeth in the morning before you have your first cup. The acidity in coffee can make your teeth weaker, and brushing them while they are in a weaker state can lead to damage to your enamel.
Yes, you know this one is coming: you need to be flossing daily! It's a small but very impactful habit to start. If you really think about it, flossing only takes about a minute of your day. If you make an effort to start working it into your nighttime routine, it'll become a habit that you won't think twice about.
Take your morning or night routine a step further with mouthwash! Mouthwash helps to remove particles that stick around after brushing and flossing. Plus, it takes less than a minute!
Celebrate National Dental Hygiene Month with us!
In addition to being more intentional about practicing good dental hygiene daily, we want to see you in our studio every six months! If it's been a while since you've been in our chair, or if you're looking for a new dentist in Knoxville, TN, take this as your sign to schedule an appointment. Investing in your dental health is an investment in your overall health and the future. 
Related Posts: