Oral Health Is Important At Any Age!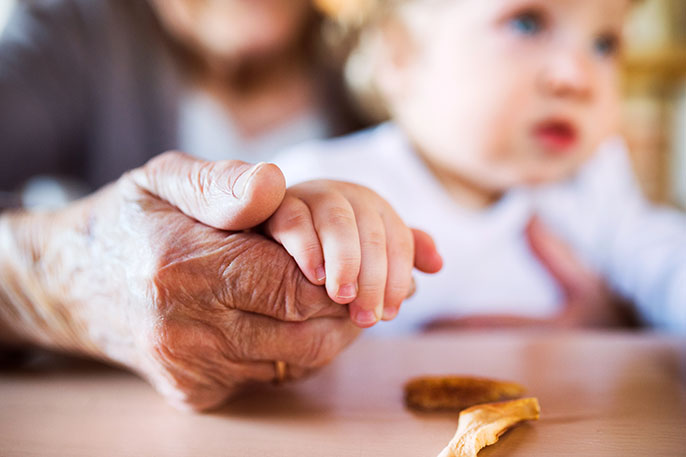 Good nutrition, brushing, and flossing are essentials to maintaining good oral health. However, dental routine can vary, depending on one's age. Listed below is a guide on how to maintain good oral health all throughout your life.

Babies
Although you can't see the full set of teeth, it isn't too early to start caring for your baby's dental health:

* Never let your baby sleep with the bottle in his/her mouth.
*Use only breastmilk or formula in your baby's bottle. Bottle tooth decay is usually a result of exposure to sugar in drinks (e.g. juice or soda).
* Use a soft, wet cloth to gently clean your baby's gums and budding teeth everyday.
* Schedule a dental appointment for your child as soon as the first tooth comes in.

Kids
It may be challenging to stay on top of your kid's oral hygiene but it'll be worth it. Help your child develop a strong foundation for good dental health by doing the following:

* Starting at the age 3, you can provide fluoride toothpaste. It is generally safe and important for your child's dental health.
* Make sure your child sees a dentist twice a year.
* If your child plays sports, make sure he/she wears a mouthguard.
* Make sugary food an occasional treat. This helps prevent dental cavities.

Teens
Your teenager is most likely to have 28 teeth by this stage. With overwhelming changes and activities, it can be a challenge for your teen to keep up with his/her oral hygiene. You can help him/her through the following:

* Swap sugary drinks like soda with healthier alternatives like a fruit or veggie smoothie. Sodas and similar beverages taste great but they can damage your teen's teeth with the acid and sugar content.
* Encourage healthier on-the-go snacks. Frequent snacking coupled with a busy lifestyle makes it very tempting to eat junk food. This can have negative consequences on the teeth in the long run. Keep this from happening by encouraging your teenager to pack healthier snacks like fruits, cheeses, veggies, sugar-free gum, and water.

Adults
Compared to the previous stages, you'll be on your own at this point – no one will be reminding you to brush and floss your teeth and see a dentist. If you continue doing good dental habits, your teeth and mouth will serve you for long.

* Watch what you eat and drink. Sugar and caffeinated food and drinks can stain your teeth.
* If you're pregnant or nursing, it's very much safe to see a dentist.
* See your dentist regularly. It's so easy to get complacent especially when you're not experiencing anything. Remember that gum disease and other oral health issues can be treated easily when detected early.

Seniors
Stay on top of your dental health especially at this stage when things can get more complicated due to other health issues.

* Continue seeing your dentist regularly. Gum disease is very common among seniors and complications can be more severe due to pre-existing conditions.
* Your dentures also need TLC so make sure to include them in your daily routine.


References:
https://walkerraynaldmd.com/oral-health-tips-at-every-age/
https://www.uccifedvip.com/fedvip/dental-health-center/age-groups/kids-teens/
Related Posts: