Poor Dental Hygiene Affects More Than Just Your Mouth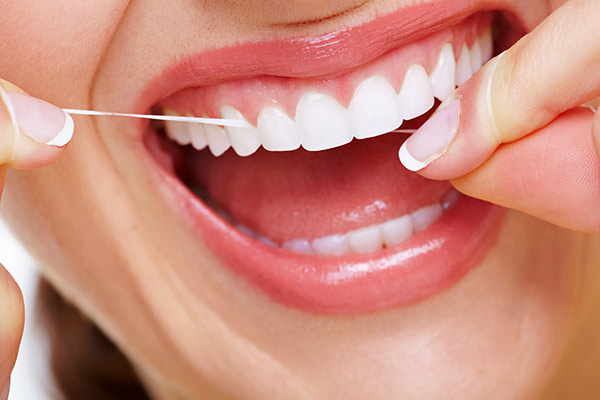 Dental Hygiene & Your Health
Did you know October is recognized as Dental Hygiene Month? We all know that skipping brushing and flossing can lead to cavities, gingivitis, and tooth loss, but studies have shown that poor oral hygiene can affect your whole body. From heart disease to low birth rate, forgetting to take good care of your mouth can take a toll on your body.
Here are a few diseases that poor oral hygiene can play a part in:
Cardiovascular disease
Some studies show that bacterial infection in the mouth and gums can move into the bloodstream, attach to fatty plaques and cause inflammation in the blood vessels, increasing the risk of clots.
Dementia 


Some studies suggest there is a correlation between periodontal disease and increased risk of dementia. The bacteria from gingivitis may enter the brain through the nervous system or the bloodstream leading to Alzheimer's disease.

Diabetic complications


Gum disease is more frequent and severe among people who have diabetes. Periodontal disease can make it harder to control blood sugar and worsen diabetic symptoms.

Pregnancy and Birth


A study found in the

NCBI

confirms that mothers with Periodontal disease tend to produce relatively low birth weights as a result of poor dental hygiene.
Now that we know what poor hygiene and periodontal disease can cause, how do we prevent it?
Find the right toothbrush


Brush with a soft or extra soft toothbrush because medium and hard bristles can damage enamel.

Floss Daily


Brushing only cleans 70% of tooth surface area leaving a whopping 30% to be reached only through flossing.

Schedule regular dental check-ups and cleanings


Tartar buildup cannot be cleaned with just regular brushing and flossing, dentists need to remove tartar buildup to prevent oral disease. They also check for oral and throat cancer.

Brush at least twice a day for two whole minutes


Studies show that brushing for two minutes reduces plaque considerably compared to one minute of brushing. Brush a minimum of twice daily for two minutes each for optimal oral hygiene.

Brush more than just your teeth


Gums, tongue, and top of your mouth also harbor bacteria so make sure to give them a good brush too.
If you think you may be experiencing periodontal disease, Cakmes Dental Studio in Knoxville is here to help. We are currently accepting new patients. Call (865) 584-6163 to schedule an appointment today!
Resources:
Related Posts: