Post-Halloween‌ ‌Teeth‌ ‌Cleaning‌ ‌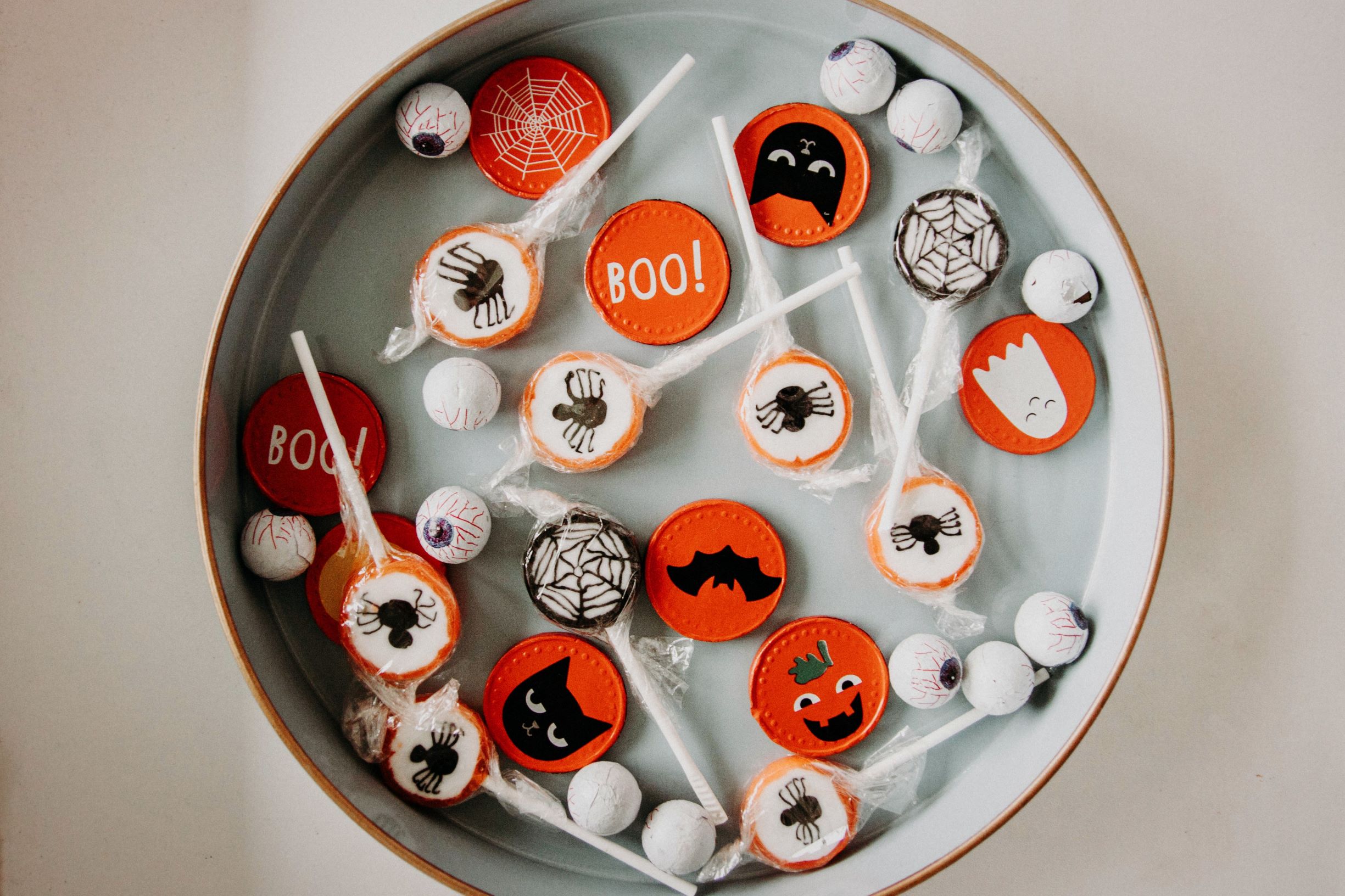 Post-Halloween can be just as spooky when you head to the dentist and realize you may have indulged in too much candy this year. From chocolate to sour candy, to caramel, to peanut butter, the delicious candy you stock up on during the holiday can have some severe effects on your teeth. From cavities to plaque buildup, things can get scary in your mouth, and that is why it is essential to visit the dentist sometime in November. 
Sugar is a huge problem when it comes to tooth decay, and this has been proven repeatedly. After eating foods that contain sugar, like candy, the molecules combine with saliva and bacteria present in the mouth. This combination leads to plaque buildup, which oftentimes leads to cavities. 
Sticky candies like gummies, Skittles, and Tootsie Rolls take more time to chew and can stick to and between your teeth. The longer candy stays in your mouth, the easier it is for the candy's bacteria causing sugars to cause tooth decay and cavities. Sour candies, like Sour Patch Kids, are too acidic and can dissolve tooth enamel. Hard candies like Jolly Ranchers are especially dangerous because they can sit on your mouth for an extended period and can crack and break your teeth. Chocolate is the least harmful to your teeth, and dark chocolate has tooth decay fighting antioxidants, but many people do not find dark chocolate as tasty!
Some ways you can help your teeth after Halloween is getting your teeth cleaned by the professionals and removing all of the plaque, as well as getting a fluoride treatment on your teeth. Fluoride can help provide extra protection from tooth decay and cavities. If you already have cavities from Halloween, your dentist can fill them to prevent further tooth decay.
Overall, it is imperative to schedule a visit to the dentist after Halloween. We are all guilty of indulging in way too much candy at times but it is essential to protect our smiles. At Cakmes Dental Studio, we are happy to see patients for regular teeth cleanings, fluoride treatments, and taking care of cavities. Visit our website today to schedule an appointment! 
Related Posts: