Experience, Compassion & The Latest Technology
Dr. Cakmes and his team of professionals combine experience, compassion and the latest technology to provide the finest in cosmetic dentistry and family dental care.
At Cakmes Dental Studio, we work as a team to help you achieve the healthiest, most beautiful smile imaginable. We are committed to both our patients and our practice.
Our patients are extremely loyal, many of whom have been with us for over 15 years. Our atmosphere is recognizably unique and we are known for being exceptionally warm and friendly. Patients frequently remark that Dr. Cakmes is one of the gentlest dentists they have ever met. In a recent patient satisfaction survey, 100% of patients responded that they would refer Dr. Cakmes to their family and friends. And because we take a team approach to dental work, every patient benefits from individual attention and the highest quality care.
Achieve a Beautiful, Natural – Looking Smile
Dr. Cakmes can help you achieve a beautiful, natural – looking results.
In addition, we make use of the latest advances in the field of dentistry. From state-of-the-art technology to the most current procedural techniques such as digital x-rays, laser cavity detection and Cerec restorations, we give our patients the best treatment available. Whether you are looking for a subtle change or are looking to completely renovate your smile, Dr. Cakmes can help you achieve beautiful, natural-looking results. So why wait? Please contact us today to set up an appointment!
We use The Latest Dental Technology
Diagnodent Laser for early detection of tooth decay
Intra Oral Camera
Digital Xrays
Cerec : One day Crowns
Adec Dental Chairs
SPEAR Patient Education
3D Conebeam CT Scan
Provide our patients with amenities for comfort and convenience
Neck pillows and soft blankets
The ultimate in comfort dental chairs
Bluetooth wireless Quiet Comfort headphones
Complimentary bottled water & coffee
Complimentary WiFi
Warm lemon scented facial towels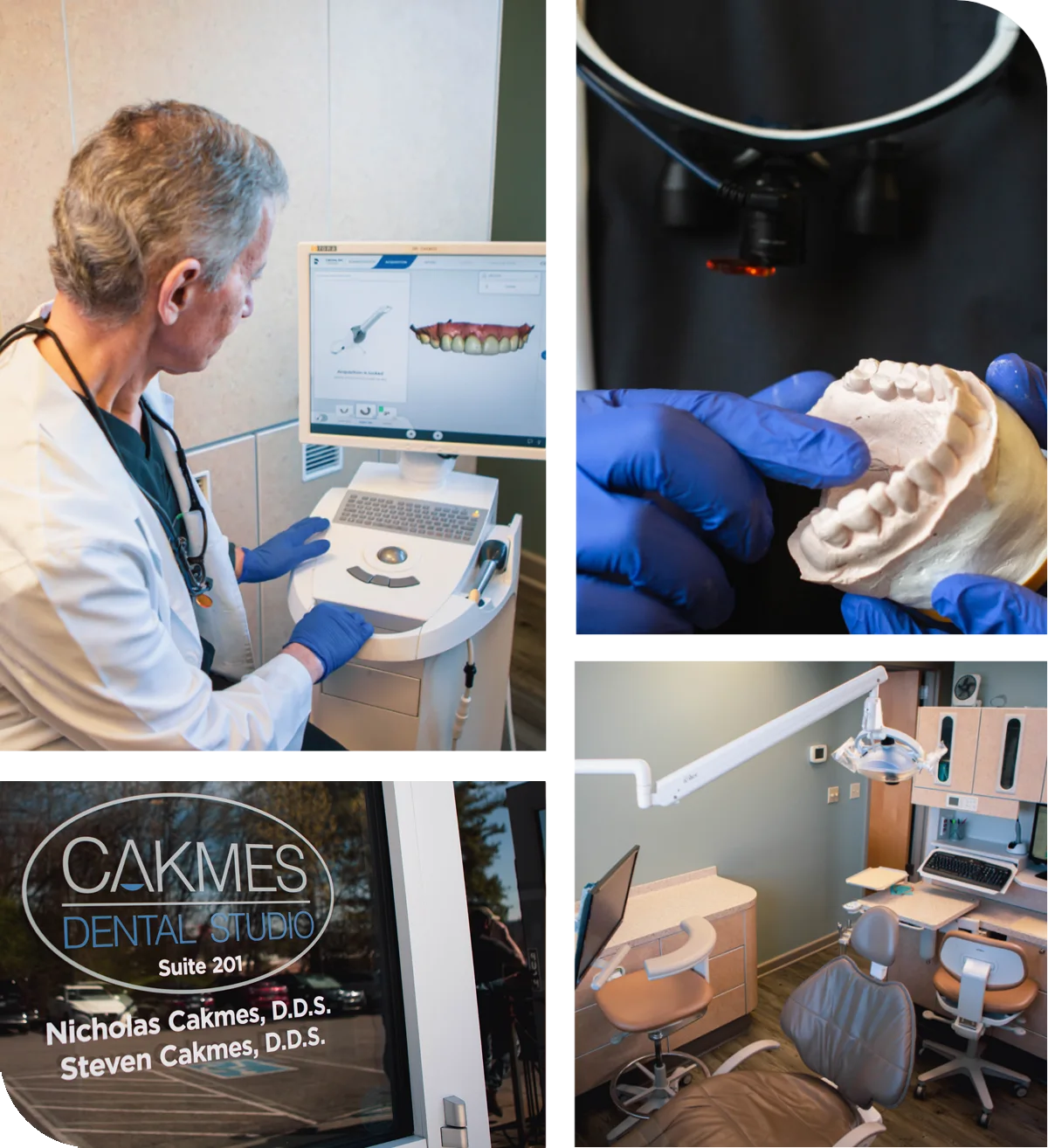 We'd love to hear from you
Contact us with any questions or to schedule an appointment!
6230 Highland Place Way
Suite 201
Knoxville, TN 37919
Cakmes Dental is conveniently located off Route 40 and Kingston Pike. Enjoy our modern-clean atmosphere and family like approach. We look forward to seeing you!