National Children's Dental Health Month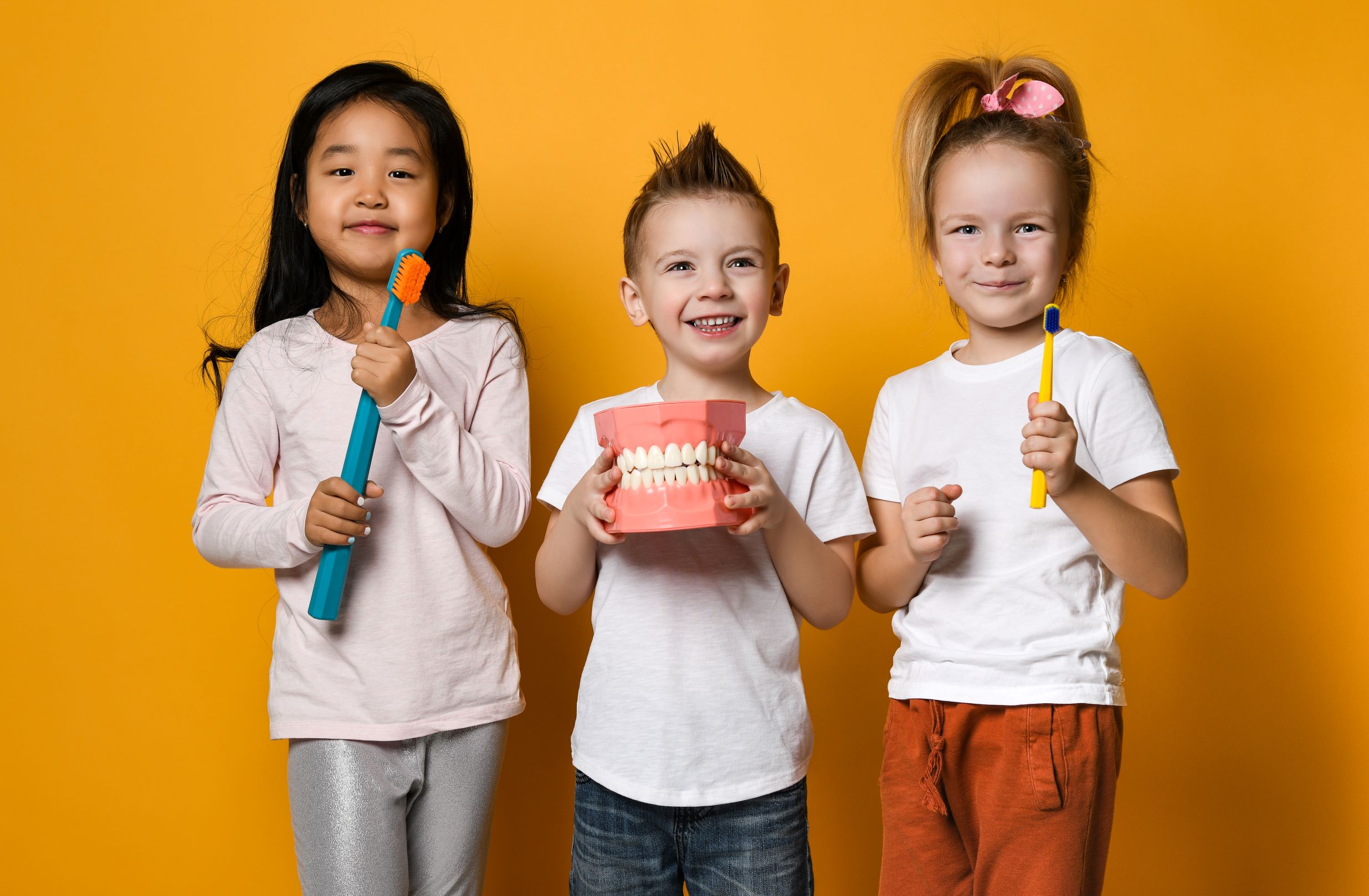 February is National Children's Dental Health Month, which serves to remind parents, caregivers, and healthcare workers why taking children to the dentist and helping them maintain proper dental health is so important. Developing positive habits at a young age will follow children as they age, ensuring that they keep happy, healthy smiles all their lives. 
Children should be taken to the dentist as soon as their first tooth grows in or before their first birthday, according to the American Dental Association (ADA). This allows the dentists to identify any potential areas of concern, such as tooth or gum decay. The dentist will also help teach caregivers how to properly clean their child's teeth. Children's teeth should be brushed twice a day for around 2 minutes each time. The amount of fluoride toothpaste will depend on the age of the child but can vary from just a smear to a pea-sized amount. 
Some children may not want to brush their teeth every morning and evening. However, there are several ways that you can make teeth cleaning more enjoyable. One great way to get children excited to brush their teeth is to make brushing and flossing a fun routine that they can look forward to. For example, try letting your child pick out their own toothbrush (just make sure it's ADA approved!). You could also try playing a song for 2 minutes which can help reinforce the amount of time that should be spent brushing.
Education is key to help children understand why taking care of their oral health should be a priority. If you're unsure about where to start, the ADA has worksheets, activities, and a planning guide that can help caregivers and teachers promote good oral health to children. 
Just like with adults, preventative care is the best way to maintain proper oral health in children. In addition to brushing and flossing, it's a good idea to limit your child's intake of sugary foods and drinks. It may be shocking to learn that around 42% of children ages 2-11 have some amount of tooth decay. Water is always the best drink option, as most town water sources contain fluoride which helps contribute to healthy teeth. Regular checkups are also essential for addressing any concerns early on.
At Cakmes Dental Studio, we're committed to providing you and your family with the best dental care possible. If you have any oral health needs or concerns, feel free to get in contact with our office. You can visit our website or call us at (865) 584-6163 for any questions you may have or to set up an appointment.
Related Posts: